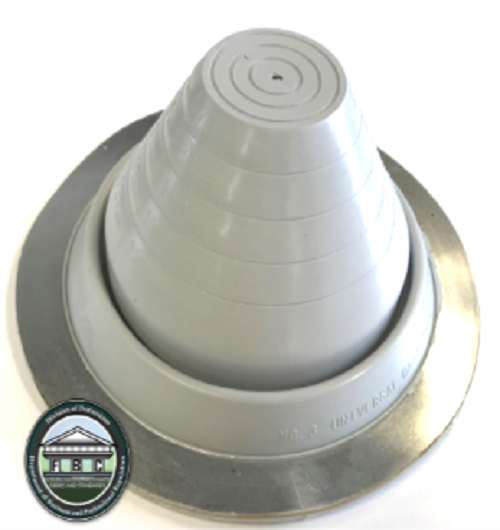 Florida Building Code Approved Flashings and Vents Description
If you are looking for a pipe or conduit flashing that will meet the requirement for the Florida Building Code please see our selections below.
Direct Metals Inc pipe flashings for metal roofing penetrations are the first to receive a Florida Building Code FBC approval number. These FBC approved flashings are available to flash plumbing pipes, electrical mast connections commonly called power poles or electrical services through metal roofing panel installations.
In addition to our line of Florida Code Approved Metal Roofing Pipe flashings, we also offer products that have been approved for Shingle roofing applications.
Our Residential retrofit Masterflash part is the first shingle roofing Electrical Mast Connection flashing to receive a Florida Building Code Approval # .
The FBC approved EMC flashings complement our line of Bullet Boot Pipe flashings for shingles that also has Florida Code approval.
Request More Info