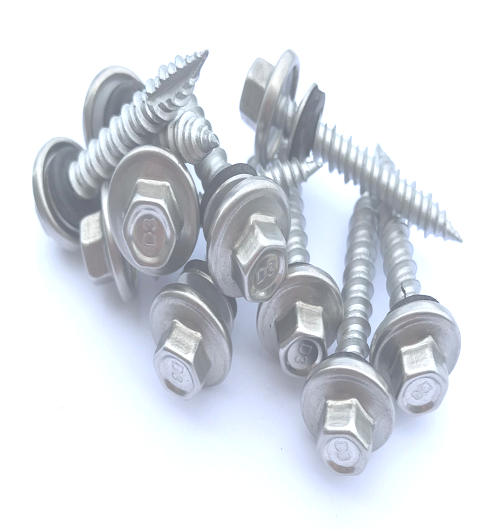 Stainless Steel Cap Head Premium Metal to Wood Roofing Screws Description
The S.C.A.M.P. is a premium quality fastener that offers service life expectancy consistent with the top panel warranties in the business. The SCAMP is the combination of the corrosion resistance of a full 304 series stainless steel cap head and the strength of a carbon steel shank. #12 SCAMP 304 Stainless Steel cap head fasteners offer high holding and clamping power while resisting surface corrosion and discoloration.
This little devil of a fastener is a true value as it comes in at a lower pricing point than our full stainless steel fasteners and is quicker and easier to install.
Now available in 1/4″ drive head or 5/16″ drive head variants available head painted in many popular metal roofing panel colors.
Request More Info