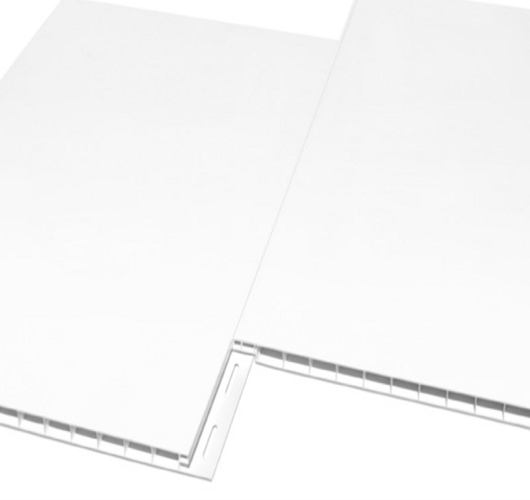 Interlocking PVC Corrosion Proof Liner Panel Description
DURACLAD INTERLOCKING PVC LINER PANEL
Duraclad is a 1/2" thick highly rigid and strong, chemical resistant panel ceiling and wall liner panel. Duraclad features a tongue and groove design with a nail fin flange that completely hides all Panclip fasteners. Duraclad allows for frequent cleaning and sanitary maintenance common in applications such as food processing plants, hog barns and dairy sheds. Duraclad is 1/2" thick, 16" in width and comes in a variety of lengths. Multiwall PVC performs exceptionally in resisting most corrosive conditions from organic and inorganic chemical fumes and liquids. Duraclad is Made in the USA, Class A fire rated, meets ASTM D635-74, CC1, ASTM E84-0 Class A requirements and carries a manufacturers limited 20 year warranty.
Request More Info