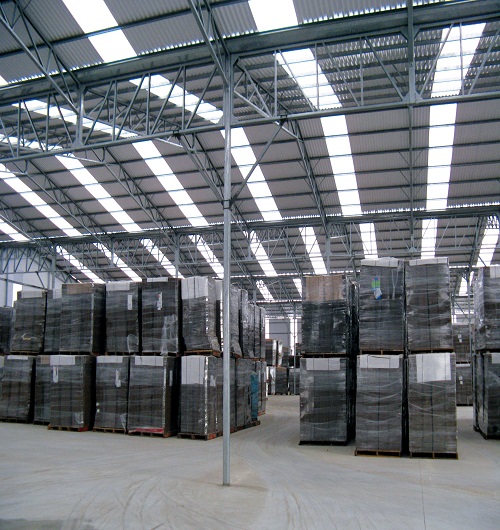 Commercial Grade 1.0mm Thick Translucent Skylight Panels Description
Designed specifically to match up to the most popular metal panel profiles. Use for Skylights, Roof Lights, and Sidelights. High performance glazing that stands up to punishing exterior applications, DMI Corrugated Polycarbonate Panels offer multiple advantages over traditional fiberglass corrugated panels: up to 20 times greater impact resistance, the highest light transmission rates, the lowest yellowing index, the highest load rating, and the highest resistance to wind uplift-outstanding properties confirmed in accredited laboratory testing and in installations worldwide since 1984.
Applications include:
Metal building sidelights and skylights in new building construction.
Replacement panels for deteriorated fiberglass panels in metal buildings.
Canopies and patio coverings in pool areas and screen cage applications.
Commercial Greenhouses, Home Greenhouses, Office Partitions, Vertical Glazing, Industrial Roofing, Pool Enclosures, Patio Covering, Window Replacement, Metal Buildings, Skylights, Domes, Shelters, Canopies, Sheds, Carports, Sunrooms, Sidelites.
Thicker is better:
1.0mm Commercial grade panels are up to 25% thicker than competing 0.8mm polycarbonate sheets. This extra thickness translates directly into extra strength allowing this panel to span up to 5' on center purlin spacing. Competing 0.8mm thick panels may require 2' or 3' on center purlin spacing.
Tested and approved:
MR12 1.0mm Commercial grade have been tested and approved for use as roofing and side wall panels in Florida and have a TDI approval.
View our panel selection guide below to find your profile.
Request More Info