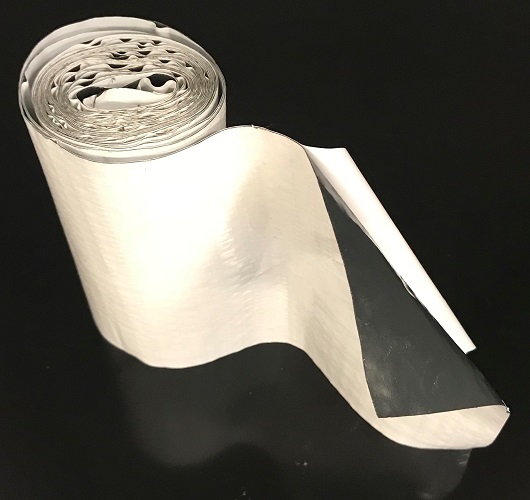 Waterproof membrane flashing roll Description
PF19 utilizes a block co-polymer base adhesive to promote superior adhesion to OSB, plywood, aluminum, vinyl and weather resistive barriers in extreme condition.
Now available for door and window flashing as well as an interior tub tape. It is also a popular self adhesive flashing roll in roofing application when you need a waterproof barrier that will be not exposed to direct sunlight after installation. An aggressive self-adhesive & self-sealing waterproof flashing membrane that adheres to plywood, OSB, masonry, aluminum, vinyl, steel, drywall and housewrap.
UV resistant up to 6 months, resists cracking, self sealing around fasteners (AAMA 711-07 & ASTM D-1970) and mold and mildew resistant.
Request More Info