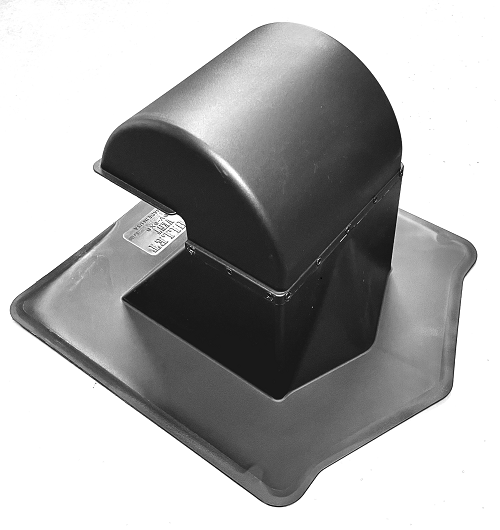 Vents for Shingle and Tile Roofing Description
Bullet Products vents specifically designed for use with Shingle roofing and concrete / clay tile roofing.
Off ridge vents or ORV's for off the ridge ventilation in homes and buildings that do not have enough ridge line for proper ventilation.
Bullet Goose Neck Vents or GNV's to vent kitchen hoods or dryer vents through the roof.
Bullet Gooseneck Vent is designed allow air flow in the off ridge position when used with soffit or gable vents. Designed to be a no leak and aesthetically pleasing alternative to metal off ridge vents. 39" x 39" to compete with "four-foot off ridge vents" this innovative product comes with a built in cricket and debris screen. This product is coming soon ask your salesperson for details.
Features & Benefits:
Fast Installation , no painting needed, colored throughout
100% UV protected HD Polypropylene carbonate material
Very affordable with a 35 year manufacturers warranty
Built in cricket to enhance water flow
Made in the U.S.A.
Limited 35 year warranty
Request More Info