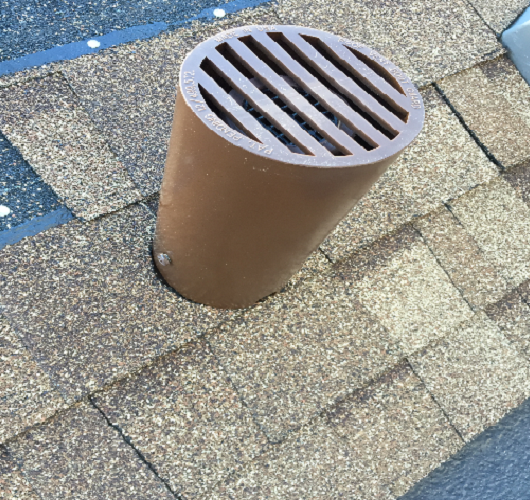 Roof Vent Boot Guard, Lead Flashing Cover, Protective Pipe Flashing cover, "squirrel" Description
ROOF VENT BOOT GUARD, LEAD BOOT COVER
Permanently Stops Squirrel And Rodent Damage. One Piece Molded Guard With UV Protected Color Throughout. Extra thick sturdy design expected to last for the life of your roof. Improves appearance of roofing system. Removable to allow plumber access. Available in two sizes covering all residential roof penetrations. Installs in minutes, no special tools needed just Phillips #3 screw driver.
Small (25 pcs/case) size for 1-1/2" to 2" vent stacks.
Large (16 pcs/case) size for 2" to 3" vent stacks.
Available in Gray (GY), White (WT), Brown (BN), and Black (BL). (custom colors can be manufactured on request, minimums apply) Made in the U.S.A.
Request More Info