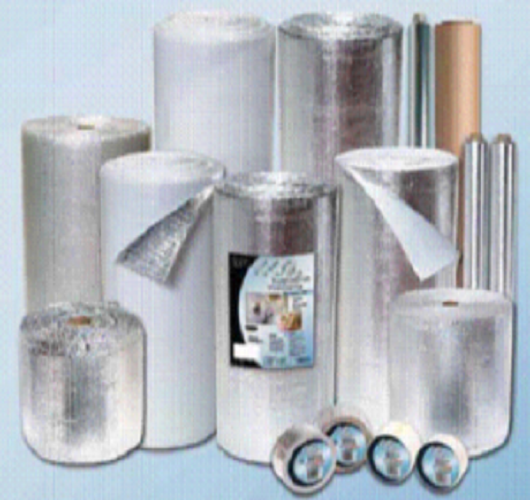 rFoil Reflective Insulation Rolls Description
DMI rFoil REFLECTIVE INSULATION ROLLS
Designed for pre-engineered steel buildings, post frame construction/ pole barns, agricultural buildings, residential and commercial metal roofs, mini storage facilities and livestock confinement. rFoil is specifically designed to control heat gain or loss and prevent interior condensation in all types of metal and metal-clad buildings. rFoil is a reflective foil air cellular insulation that is safe and easy to use thermal insulating material that provides cost effective, high efficiency performance for a wide range of applications.
Benefits include:
Convenient roll sizes, cost efficient, easy to install, Reflects 97% of radiant energy, Class A/Class 1 fire rating. Great vapor barrier, inhibits dew point condensation problems, does not promote nesting of insects or rodents.
Does not compress, collapse or disintegrate due to moisture. R-Value stays consistent over time allowing design criteria to remain intact for the life of the building, and is extensively tested in a variety of applications.
Request More Info