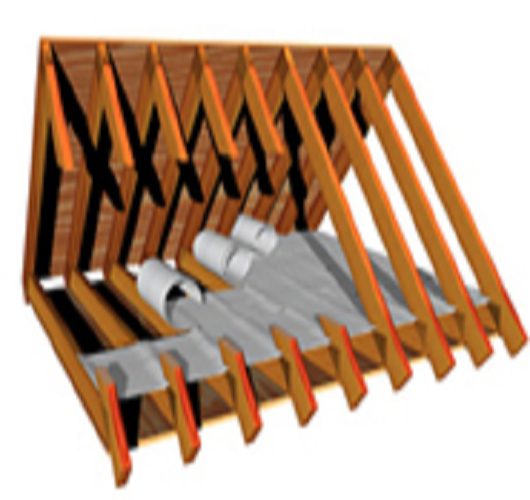 Radiant Barrier & House Wrap Description
Radiant barrier products effectively reduce radiant heat gain and loss, saving energy usage and lowering heating and cooling costs. The proper installation of NT Radiant Barrier can help lower attic temperatures up to 40%. The radiant barrier products in not designed to be the only thermal control devise in your home but is a high performance add on to improve the effectiveness of fiber/ mass type insulation.
DMI offers perforated and non perforated radiant barriers and house wrap products. All DMI radiant barriers are RIMA verified, have been tested to ASTM standards and are made in N. America.
Request More Info