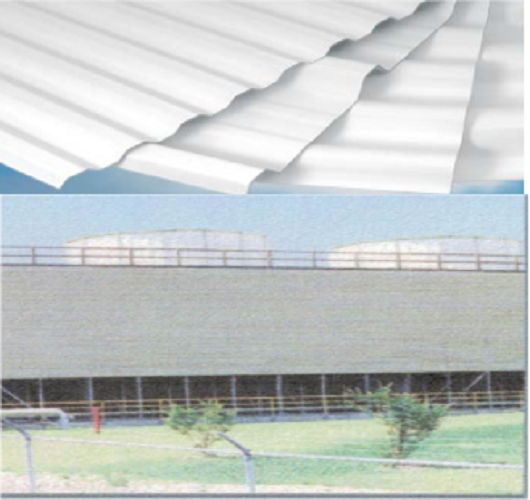 Industrial Grade PVC Panels Description
Industrial Grade PVC Corrugated Siding, Roofing and Louver Panels.
Commonly used for siding, roofing and louver panels, in the following industries, Coal and metal mining, food manufacturing, Petroleum, Power plants , Waste Water Treatment, and Transportation. Industrial I-2 PVC Panels are cost effective, and maintain color and structural integrity under the harshest weather conditions and physical abuse. I-2 PVC Panels offer superior corrosion resistance, UV resistance and resistance to yellowing or embrittlement.
I-2 PVC Siding, Roofing, and Louver Panels are solid heavy gauge Polyvinyl Chloride extruded sheets that are Factory Mutual Approved for unlimited height use, without the need for sprinkler protection, and offers a Non Combustible Flame Spread Rating of 12. I-2 PVC also performs exceptionally in resisting most corrosive conditions from many organic and inorganic chemical fumes and liquids.
Request More Info