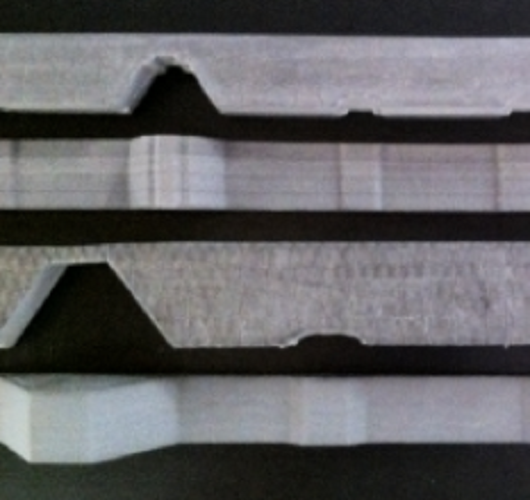 Fillerstrip Die Cut Closure Strips for Metal Roofing Description
FILLERSTRIP DIE CUT CLOSURE
Die cut foam closure strips with UV inhibitors. Designed to fit popular profiles such as 3/4" rib, PBR panel, PBU panel and 5V Crimp metal roofing. Each piece is cut to fit specific panel profiles. Most closures are made to your panel width. Inside closures fit at the eve of the roof the seal the inside of the panel profile. Outside closures fit at the ridge line between the outside of the panel and the ridge cap. Available with or without adhesive for an easy quick, and accurate installation. Flat block rectangular shaped closure strips available to fit standing seam metal roofing panels. Available with no dove tails by special order. Made in the U.S.A.
Request More Info