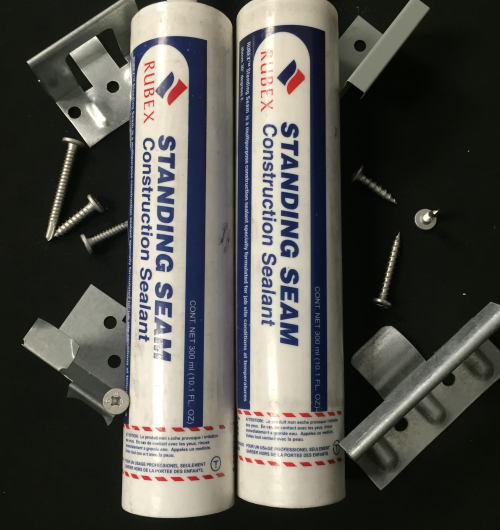 DMI Rubex SSR Non Skinning Standing Seam Roof Sealant Description
DMI Rubex Non-Skinning Butyl Sealant, is a non-skinning, non-drying, self-healing synthetic rubber based sealant. It exhibits excellent adhesion even in adverse conditions, such as extreme temperatures and moisture levels. It does not string during application, and features outstanding cut-off and webbing characteristics. As a permanently flexible product,DMI Rubex Non-Skinning Butyl Sealant maintains optimal tackiness and forms a long-lasting, acoustical, and resilient seal.
DMI Rubex Non-Skinning Butyl Sealant is designed for use in the metal building industry as a sealant in standing seam manufacturing applications. It adheres well to Zincalume, KYNAR 500, Galvalume, and Galvalume Plus, as well as siliconized and polyvinyl flouride painted metals. Common applications include sealing: base track to slab, polyethylene barrier sheet overlaps, insulated panel top caps, and panel joints.
Request More Info