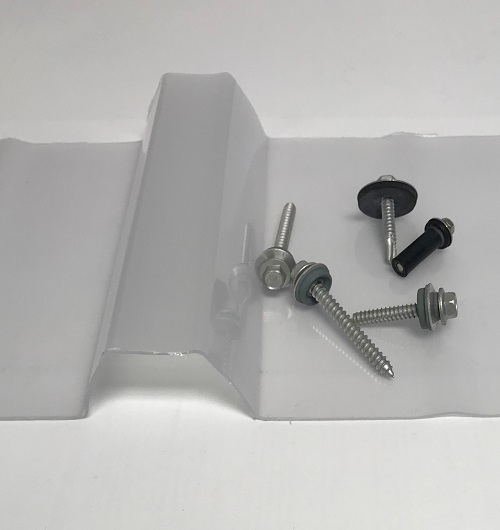 Made to order, Custom Metal Match Polycarbonate Panels to fit corrugated metal Panels Description
DMI distributors can offer 4 different thicknesses of our translucent panels that can be made to almost any metal profile. All panel thicknesses are covered by a 10 yr limited warranty for light transmission, yellowing, and breakage due to hail. All thicknesses come with full UV protection built into the panel and all panels are Made in the U.S.A.
DMI offers 8 standard profiles of polycarbonate sheets, this document covers the 405 profiles available my a custom metal match order (see side bar about order minimums). Attached you will find a description and listing of panels in mm measurements. If you see a profile you desire please feel free to ask your salesperson for a more detailed drawing.
When considering a custom match order:
Thicker is better:
DMI offers Econo Sunsky 0.8mm, Commercial 1.0mm and 1.5mm Mega extra heavy duty commercial grade panels.
Standard panels are 1.0mm thick panels are up to 25% thicker than competing 0.8mm polycarbonate sheets. This extra thickness translates directly to extra strength allowing the R panel (MR12) profile to pass Florida Building Code and TDI testing.
For the customers who want to invest in the strongest profiled panel we offer the Mega 1.5mm panel. It is up to 93% thicker than the competitors 0.8mm thick panels and offers higher wind load and snow loading capabilities.
Request More Info