Dear Valued Distributor,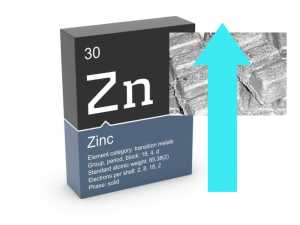 DMI Pricing increase notice for 031517 from Direct Metals Inc
Thank you for the trust you have placed in our products and services.  We are proud to have you as a partner in the distribution of high quality products and components for the building industry.
Direct Metals, Inc. has diligently worked with our suppliers to keep our material and freight costs  under control even under the existing phenomenal world building material climate.  We have experienced rising costs in raw materials in particular Zinc which is used in the production of many of the products we offer. We are happy of the fact that we have sought only modest price increases when compared to other products suppliers.  It is our desire to keep you as competitive as possible in your own market, throughout this period of raw material cost inflation.
Effective on orders placed after April 14th, 2017 pricing will increase as shown  below.  New pricing quotations will be available on request.  If you would like to request a copy of your updated quotation or pricing sheets please contact our office.
Zinc Nailin Anchors                                           + 8%
Wedge Anchors, Sleeve anchors                   + 5%
WoodZip MTW Fasteners                                 + 5%
WoodZac & ZAC Headed Fasteners           TBD
ZXL Zinc Headed Fasteners                         TBD
Dekfast Commercial Fasteners                       + 2% to 5%
Dekfast Commercial Plates                              + 5%
Panclip Low Profile Fasteners                         + 2%
ITW Products including
TEKS Screws, Tapcon, Redhead, Sammys   + 6%
Tacky Tape Butyl Tape                                      + 6%